Reimagining technology branding with
Waterstons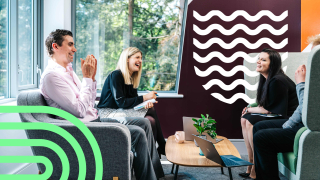 Very untypical technology people
The team at Waterstons has been proving the power of technology to their global clients for almost three decades. Unlocking opportunities. Unleashing potential. Undaunted by the greatest challenges or most defining digital transformations. When they decided the time was right to reimagine their own global positioning, they agreed that Fluid would be the best possible partner.
Disciplines
UX & digital design
Website development
Brand identity
Tone of voice
Creative campaigns
Strategic consulting
Copywriting
Graphic design
Video & photography
Animation
Search engine optimisation
Digital advertising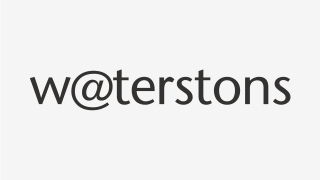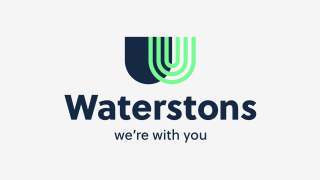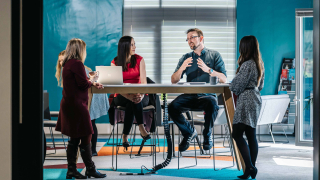 Putting partnerships above everything
Despite all the shiny awards, the stylish offices and the industry-leading clients, there's just one thing that makes Waterstons so unique. Its people. And the partnerships they forge with ambitious organisations around the world. This human spirit of the brand is captured through a single brand promise that provides an anchor across any service, sector or benefit message. We're with you.
A brand born for flexibility
From universities to local authorities, SMEs and private equity firms, the Waterstons brand has to stretch across an almost endless array of audiences, all with distinctly different needs and motivations. To accommodate this stretch, we designed a dynamic identity system that can draw on distinctive treatments in typography, illustration, patterns or photography. The result? An identity that should always feel fresh and surprising.
A true digital transformation
After cementing a new vision for the look, feel and language of the Waterstons brand, our shared focus turned to the digital experience, with a holistic review and rebuild of their web presence. An integrated e-learning academy and insights hub sit at the heart of the redesigned website, which places partnerships, people and expertise at the core of each user journey.
Empowering an international team
Working together with Waterstons' muti-talented marketing team, we shaped a comprehensive suite of templates and toolkits that would empower the wider business in building content that blends industry-leading expertise alongside a consistently creative brand experience. Everything has been underpinned by a comprehensive brand playbook too, encapsulating the core visual and verbal principles of this vibrant re-brand.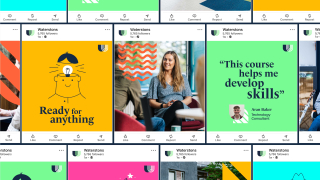 We were really struck by the

shared values

between our two organisations. Two very different businesses, but we're both very aligned in terms of a like-minded culture and a belief in partnerships. It's made for a

really rewarding

and exciting re-brand.

– Ed Bowler, Joint Managing Director at Fluid Ideas