Sleeping together with the nation's
number one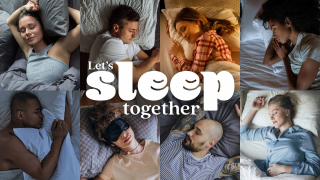 Let's sleep together with RESCUE
When the nation's number one emotional wellbeing brand wanted to boost awareness of their natural sleep products, they decided Fluid were the best possible partner.

We've worked towards a lot of different KPIs over the past 19 years or so, but RESCUE are the first people that have tasked us with getting complete strangers to sleep together. But that's exactly what we've done. This is the story of an exciting campaign. An iconic brand. And a community built by sleep.
Disciplines
UX & digital design
Website development
Brand identity
Tone of voice
Creative campaigns
Copywriting
Graphic design
Video & photography
Animation
Social media management
Email marketing
Digital advertising
Community management
Project management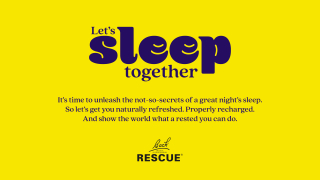 Across the
eight week

campaign we created… Creating the dream campaign in just six weeks
It's fair to say that sleep (and getting more of it) is a well-searched online topic. So this campaign needed something to halt the scroll. 'Let's sleep together' caught attention with its cheeky connotation, but had a wholesome alter ego - it was an invitation to join other sleep lovers in making a series of sleep promises, such as staying hydrated, ditching the alcohol or practicing journalling, to build healthier habits and set good intentions for better quality kip.
We quickly assembled a full-service project team, to create the strategy for supporting the objectives of driving email sign ups, social impressions and clicks through to purchase. With a tight deadline, Fluid's wide range of in-house specialisms came together seamlessly to build a content-rich campaign which included creative, photography, web design and build, email marketing, a full suite of digital marketing and an eight-week organic social strategy.
Thumb-stopping advertising
We wanted to encourage people to ditch the bedtime doom scroll with a tactical awareness and remarketing approach across Facebook, Instagram, Google search, display, and an exciting first appearance on TikTok for the brand. An eight-week product giveaway provided a compelling additional reason to take part.
Creating a sleep community
Our Search & Social team got to work creating an engaging organic social strategy. This included community engagement with quizzes, polls and conversation starters, sharing tips and advice on sleep and stress management, and encouraging sleep promise sign-ups and product purchase.
To supplement the brand activity, and to drive wider awareness of the campaign, we partnered with RESCUE's current influencers, made new connections with micro influencers, and agreed additional exciting brand partnerships, including a spa break giveaway.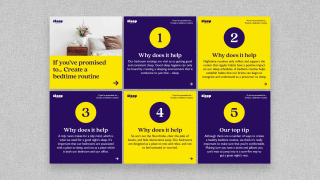 Bedtime reading
We proposed creating an online sleep hub, in the form of blogs and articles, to support users in making and keeping their promises, as well as providing content to use as part of the email marketing strategy. Whilst a short-term campaign like this didn't necessarily require a full SEO strategy, we considered trending topics and ownable content to build equity should the website continue on beyond the campaign's initial time frame.
Product photography
Our Image & Motion team supported by creating a fresh set of bold product imagery which was used across all activity, helping to create social standout against the day-to-day brand imagery and place a focus on the hero sleep range.
Bespoke iconography
Along with creating the 'Let's sleep together' logo, we created a set of complementary hand-drawn illustrations for each of the sleep promises which were then developed into a suite of assets for users to share their newly-made promise.

The team at Fluid are a pleasure to work with and

deliver some really strong results

. From initial introductions and informal chats, to really getting under the skin of the brief and bringing it to life, each person I have worked with has been friendly, knowledgeable and really creative.

– Julia Cameron Wallace, Senior Brand Manager, RESCUE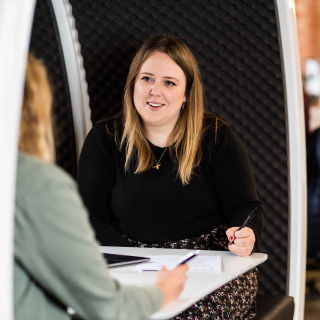 We

couldn't be prouder

to have the opportunity to work with RESCUE.

This campaign really shows the strength of Fluid's full-service offering - seamlessly bringing together each of our disciplines, and utilising our unique in-house specialisms and agility to create and deliver a joined-up campaign in just a few weeks.

– Sarah Bowler, Head of Support & Delivery at Fluid Ideas