Welcoming the
best years
of your life with Inspired Villages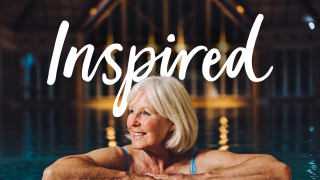 A brand born to redefine retirement living
Inspired Villages is the disruptive challenger brand that fronts Legal & General's mission to redefine retirement living. Born from a belief that retirement should be life's great reward, the Inspired brand is built on a spirit of independence, aspiration, choice and inspiration. With constant reminders that later life should be a time to unleash as well as unwind. From the over-arching brand positioning to the highly localised village identities, we're proud to have shaped the brand across any imaginable touchpoint.
Disciplines
UX & digital design
Website development
Systems integration
Product development
Hosting
Brand identity
Tone of voice
Creative campaigns
Graphic design
Artworking
Print management
Template design
Video & photography
Animation
Architectural CGI
Social media management
Social media advertising
Search engine optimisation
Search engine advertising
Content marketing
Project management
Placing community at the heart of creativity
A calligrapher was commissioned to help us create a true one-off logo marque. With a handwritten brushscript that would reflect a unique spirit of freedom and personality, whilst allowing flexible applications across all levels of the Inspired brand architecture. At a local level, each village is stitched into the fabric of its unique surroundings, with historical and geographical cues reflected throughout each village identity. From the naming strategy to the design references, with community engagement and research placed at the very heart of the creative process.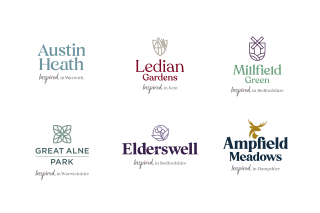 Providing the digital pivot for all activity
An industry-leading website has been designed and developed to cater to complex audience motivations through painstakingly planned user journeys. All supported by an integrated digital and social strategy that has become the heartbeat of Inspired's marketing activity. Designed to provide a single website architecture that encompasses a family of village-specific microsites, the website combines simple scaleability with ease of content management and quality of user experience. With a focus on continued conversion rate optimisation, the website provides the central pivot between Inspired's marketing strategy, integrated CRM and virtual village sales tools.
Challenging perceptions with every single image
Yachts. Beaches. Bars. Restaurants. Photography and video play a key role in capturing tantalising glimpses of an Inspired lifestyle, with carefully planned and directed shoots building a striking asset bank of imagery and video, centred around each village and its surrounding areas. With an industry-leading library of imagery and footage helping to distinguish the Inspired brand from the wider sector, at its heart, every single image is a weapon to fight wrongly held perceptions - both of retirement living, and of ageing in general.
 
Reimagining the sales journey with technology
Blending Fluid's strategic, digital and architectural CGI capabilities has seen the invention and re-imagination of our digital sales tool, an interactive 'virtual village, that has assisted over £420m in property sales alongside the talented teams at Inspired Villages. Each village-level tool combines lifestyle content with an interactive virtual reality exploration of the village, creating an immersive and compelling discover of both the facilities and the available apartments. Selling from plan has never felt so seamless.
Creativity, execution and analytics. All entwined.
Having forged a full-service partnership spanning all five of Fluid's in-house teams, the design and deployment of creative, cross-media campaigns at both a brand- and village-level quickly became a key ingredient in a seamless and long-standing partnership. With Fluid acting as guardians of both the brand and campaign performance, our integrated data and analytics dashboards provided real-time reporting of performance and effectiveness, allowing total transparency and continued refinement of creative decision making.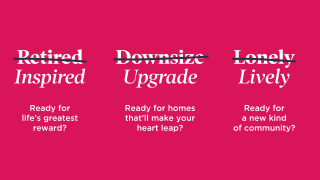 Unlocking opportunities with architectural CGI
Embracing the unique talents of our in-house 3D team, Fluid's architectural visualisation has created key visual content for marketing, sales, interactive experiences and virtual tours. And with an increasing need to gain customer buy-in during village planning and construction phases, CGI has become an increasingly important element of the wider Inspired partnership, encompassing collaborative relationships with architects, planners, landscapers and the wider team across Inspired Villages.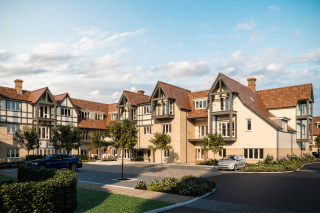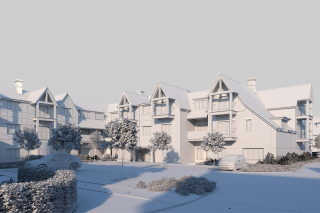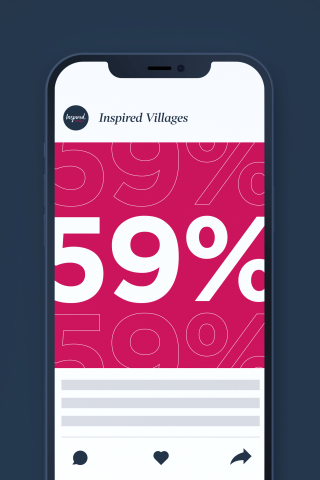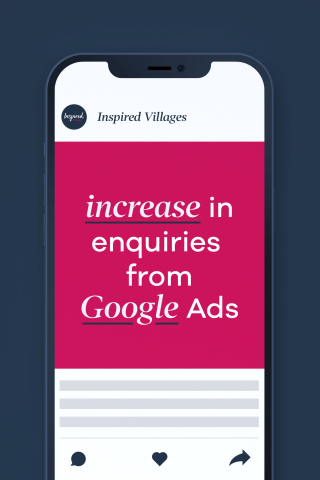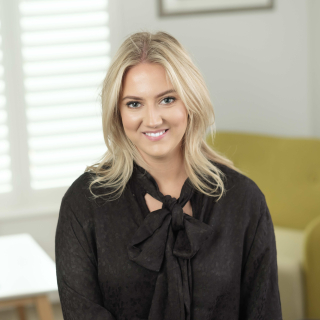 Fluid have played a huge role in

lifting

our brand off the ground.

They get involved and no task is too much to ask for. They are very creative, intuitive and have helped evolve our marketing strategy over the years. A real pleasure to work with and each and every individual in that agency is an expert in their field.

- Darcey Nolan, Inspired Villages