Driving
fan engagement with Haas F1 Team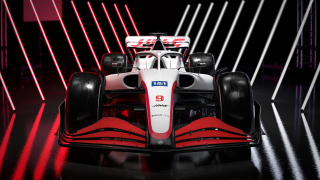 One of the key things was

partnering with an agency

that understood the unique requirements of our company and our sport. The website had to look great while supporting our fans, team partners and our brand.

– Gary Foote, Chief Information Officer, Haas F1 Team
Haas F1 Team
Haas may not be the most successful Formula 1 team on the track (yet). But that doesn't mean they can't have the most engaged fanbase on the web. Beyond the slick interface, dynamic content and unique brand experience, the Haas website is ultimately about creating connections with fans. That's why you'll find unrivalled behind-the-scenes access through the Haas+ hub. And it's why every single decision in design and development was made with fans in mind.
Disciplines
UX & digital design
Website development
Systems integration
Hosting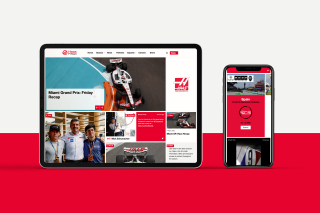 Built to be different
Designed around a modular grid-based format, the website is built to be different. That means dynamic homepage takeovers during race weekends. It means constant evolution of news and content. It means a frenzy of feed activity with integrated social channels. And it means there's only one place to be for the most intimate, inside access to the world of F1.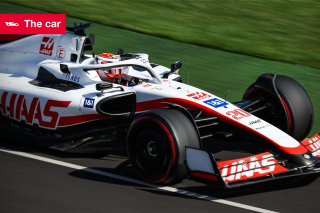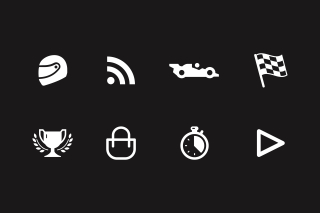 Keeping on-track
Beyond the UX design and Drupal development, we helped to shape a fresh visual system, with bespoke iconography designed to ease navigation as part of a digital-first identity. And in a sport where split seconds can mean a world of difference, our website has to stay ahead of the rest. That's why it automatically re-invents itself after every single race. Dynamically shifting focus to the next event, whilst showcasing the upcoming circuits and related news and developments.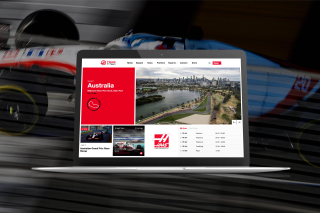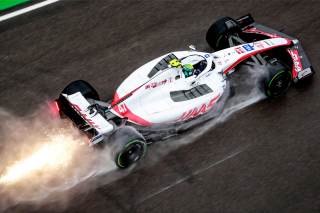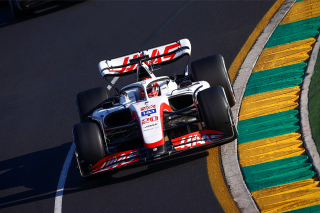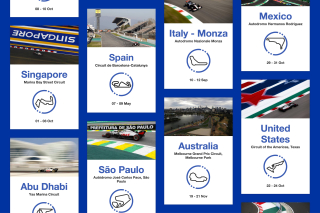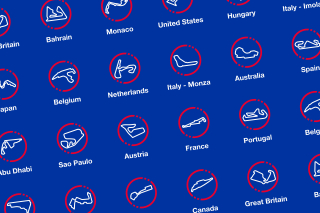 Always ready for race day
Few sports can compete with the fever of anticipation and excitement that builds around race day in Formula 1. And we wanted Haas to be the place for the most impassioned fans. That's why race weekend welcomes a full-hearted shift in focus, switching seamlessly to a dedicated race hub. Where all that matters is the day's events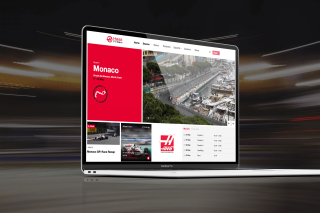 Getting more from Haas+
Haas+ is the exclusive member-only hub that brings fans closer to the team and its drivers. Competitions. Polls. Merchandise. Partnerships. It all forms the foundations of exclusive fan content, giving people a tiny piece of the sport they love. As well as adding and enriching the Haas+ fan hub, future phases of development will bring a new career portal to the site, designed to attract the brightest F1 talent to the team. Watch this space.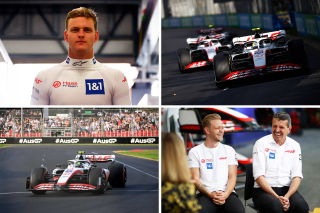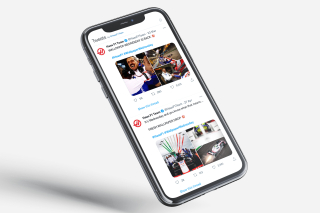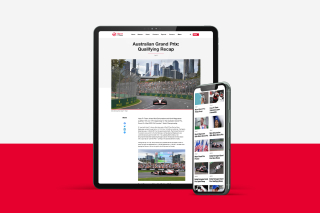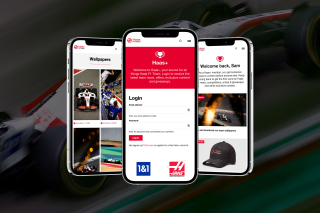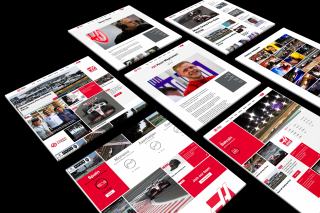 Fluid quickly understood the challenge and delivered a fantastic website and content hub which

fulfils our objectives

and gives us a solid platform upon which to build.

– Gary Foote, Chief information officer, Haas F1 Team