Pushing the potential of social media with
EMR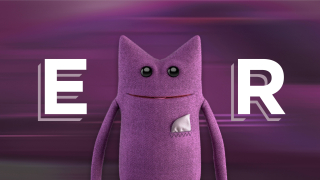 East Midlands Railway
Whether it's alleviating lockdown boredom, showcasing user generated content or the odd touch of trendjacking — find out how we help EMR thrive on social media and the wider digital sphere through a blended approach of content, curation and campaigns.
Disciplines
Tone of voice
Creative campaigns
Graphic design
Artworking
Video & photography
Animation
AR and special FX
Social media management
Search engine optimisation
Content marketing
Creative and

very

forward thinking…

Fluid have proven to be very creative and forward thinking. They can deliver in extremely short periods of time. Always ready to receive and give quick feedback, they are a valuable and reliable partner to our business.

- Josh Fitzsimmons, Lead Marketing Manager, EMR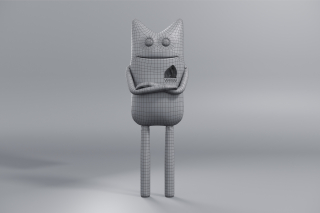 Miles of potential with Miles
When the team at EMR revealed their new brand character Miles to us, it instantly hit all of our sweet spots. Kudos to the talented team at Atomic London.
After inheriting the initial CGI model, we have worked to create a fully flexible evolution of Miles that's fully rigged from head to toe (well the fluffy bit at the end of his legs) - meaning that any weird and wonderful poses dreamt up by the team can be made a reality, static and animated.
Miles tucking into a miso drenched vegan chicken nugget at a food market? Check. Miles making a snow angel to celebrate Christmas? Check. Miles bought to life through augmented reality? Watch this space.
Massive impact with micro-influencers
Using influencers in the travel sector is nothing new. But we challenged ourselves to think differently, asking one key question... "what if a train operator had an influencer strategy like Gymshark or Huel?".
Families looking to get out for the first time in over a year. Couples looking for a romantic weekend city-break. Adventurers looking to escape the big smoke and explore the Peaks. We've partnered with a range of creators across the country to help show how trains can give you access to anything.
Our standout partnership for exploring couples was with NottsNomad and his wife Beth. A popular travel influencer from the core EMR city of Nottingham, Dan has been on a trip to the popular towns of Cromford and Matlock - experiencing a local cable car attraction the Heights of Abraham. The Instagram Reel of this activity has reached over 20,000 users and counting with even more views.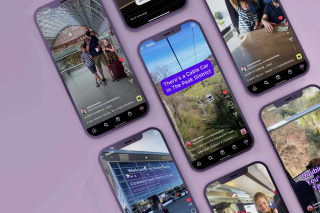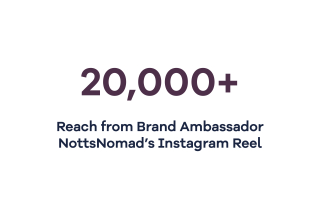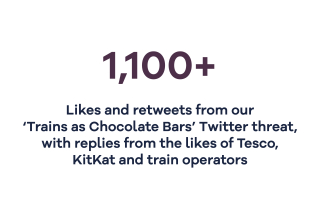 Promoting trains, riding trends
As a consumer focussed brand, EMR are perfectly placed to join trending conversations and we've jumped on plenty so far. Aldi branded trainers? How about a set of sneakers in EMR Aubergine? We've sent a rover to Mars? Looks like we'll need East Martian Railway soon. Even the stations got Fierce! With a Ru Paul inspired glow up.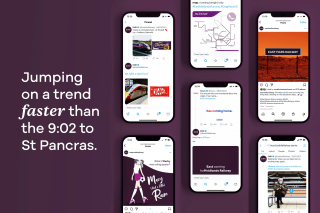 Augmented reality HST
It's safe to say that nobody in the team at Fluid had any idea how much people loved the HST (High Speed Train) until EMR announced that they were being discontinued on their line. The outpouring of love and memories from train enthusiasts was like nothing we'd ever seen before - which made us think, what if we could keep some of that magic alive?
As part of the campaign surrounding the final HST journey from St Pancras, we created a replica CGI model of the train and used this as a Spark AR filter on Instagram and Facebook.