Stretching
the boundaries of financial branding with The Cambridge
Good old-fashioned innovation
Who'd have thought a centuries-old Building Society would have the creativity and courage to challenge even the most modern of digital banks? Well that's The Cambridge all over. An organisation that's been readily reinventing themselves since 1850 - with an unwavering determination to stay relevant for their customers of today and tomorrow.
Disciplines
Brand identity
Tone of voice
Creative campaigns
Graphic design
Artworking
Print management
Template design
Video & photography
Animation
AR and special FX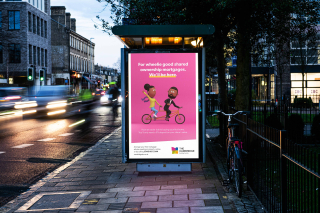 A digital-first brand evolution
Sensitive adjustments to the established logo were introduced alongside a new typeface, colour palette and identity system. It's all part of a digital-first approach that creates the perfect blend of vibrant design and eye-catching content. The results speak for themselves, with smile-a-second brand experiences delivered in-store, on-line and across social media.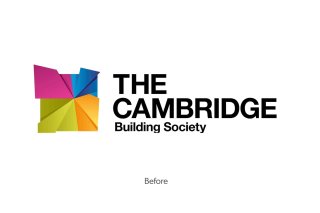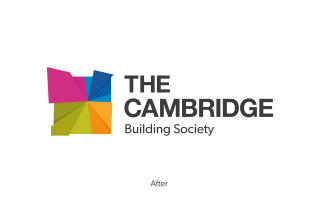 For life's biggest moments
Like any Fluid refresh, the messaging is all built on our brand manifesto. A statement of purpose and personality that would capture the spirit and tone of the brand. For The Cambridge it's a promise of evolution. That they'll always put members first. They'll never not matter. And that when life brings its biggest moments, they'll be here for you.
Campaigns packed with character(s)
At the heart of the refreshed brand is a quirky family of CGI characters, each sharing their biggest moments through captured imagery and animated scenes. From dancing eccentrics to hopeless romantics, these fresh faces bring bags of brand personality, whilst providing the flexibility to be both heart-warming and hilarious depending on our brief and message.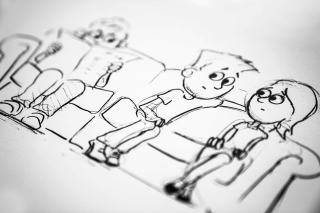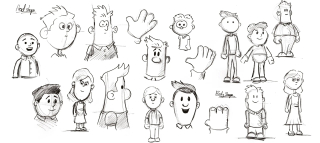 More characterful social media
The beauty of The Cambridge's CGI character community is the creative agility it provides in responding to any trend or opportunity. Those benefits are rarely more relevant than in The Cambridge's social media content. Whether it's reacting to trends or planning ahead, the endless potential of The Cambridge's family of characters allows high-impact, highly relevant static or motion content to stop scrollers and drive engagement.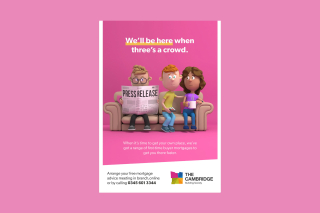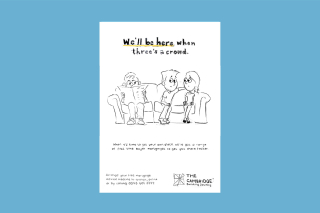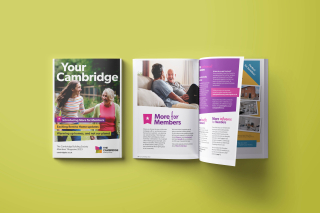 Meaningful and measurable results
When it comes to campaign effectiveness, it's crucial that any activity creates meaningful and measurable results. Rent To Home is just one example - a flagship product as part of The Cambridge's Making The Difference initiative. The integrated campaign strategy delivered in 2023 yielded a 422% increase in enquiries, with record awareness for this pioneering product.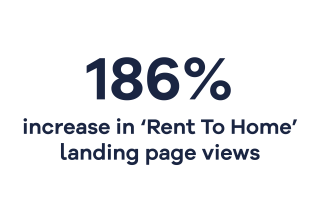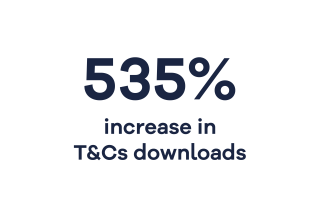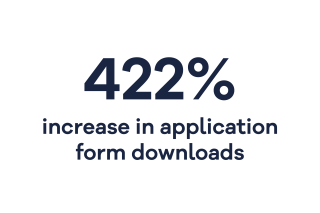 Feeling the brand in every branch
Whether you're visiting their central Cambridge HQ, or popping into your local building society branch, The Cambridge's physical brand experience has been created to entwine seamlessly with its social-digital identity. From the interior design to the decor, messaging and space-making, everything has been influenced - in-full or in-part - by a member of the Fluid team.
The team at Fluid have

not disappointed

me yet!

They are a great bunch of people and are incredibly easy to work with. They push the boundaries when responding to a brief and deliver engaging campaigns and strategies with great results. I really enjoy them being a part of the extended marketing team here at The Cambridge.

– Mary Webb, Head of Marketing, The Cambridge Building Society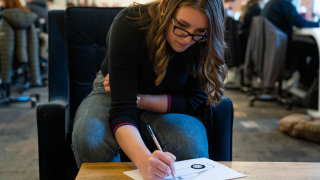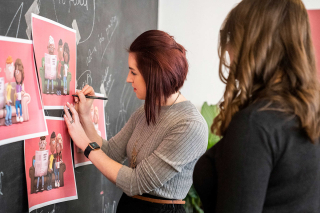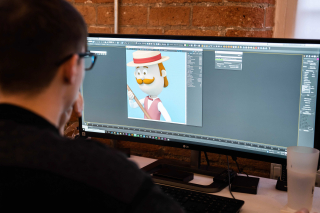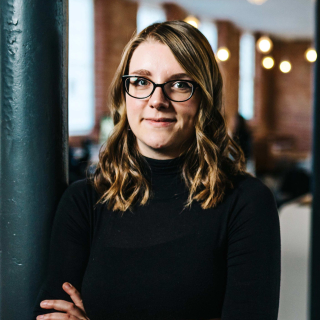 Helping to create and build the Cambridge brand is undoubtedly one of my

proudest achievements

, with Fluid.

Whether it's TV advertising, events, store refurbs, annual reports or ad campaigns, the partnership is so diverse and so rewarding.

– Lucy, Design & Artwork team