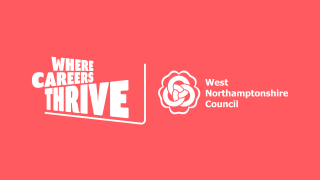 We're super proud of our friends over at West Northamptonshire Council. They've been shortlisted in the In-house Recruitment Awards 2023, in recognition of their employer brand. 
West Northamptonshire Council selected Fluid as a creative partner to help them deliver on their people strategy.
Following a series of immersion sessions with a cross-section of council employees, we really got to understand the strengths and culture of West Northamptonshire Council. This enabled us to truly celebrate them in a brand new employer identity, which aimed to steer the council towards its people goals.
The employer brand has given West Northamptonshire Council a strong platform to elevate its recruitment activity, and since the rollout, they have seen a 240% boost in vacancy application rates, and an increased social reach.
Take a look at the work we created…