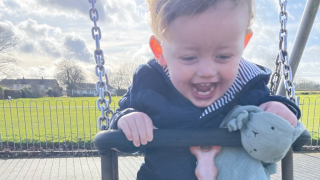 Like a lot of our clients, we've been quietly intrigued by trials into a shorter working week. As we quietly and continually adapt to the new working world since the c-word gave the old ways a bloody good shake-up.
So this is a short blog about why we're trialling a (slightly) shorter week, and how we see it working for our team and our clients.

What are we doing?
From September 8th, we'll be trialling a 3pm finish on Fridays, meaning our working week will end slightly earlier. We're starting with a six-month trial, after which we might extend it, expand it, or end it. It'll all depend on feedback from our team and our clients.

Why are we doing it?
Our team gives a lot to Fluid and to our clients. And we think this might be a way of giving something extra back to them. We also think we can do it in a way that boosts energy, productivity and value to clients. So if we get it right, we hope it'll be a win-win for everyone.

How can you feedback?
We've setup the [email protected] email address. If you have any questions or ideas or concerns, we'd love to hear them. We know there'll be lessons to learn along the way, but we want to make sure the transition is as simple and seamless as possible.

Client feedback so far?
As you'd expect, we've chatted to a number of clients to get their thoughts, which are dominated by either praise or jealousy. Which is nice. There've been a few questions about urgent or critical contact requirements, where we'd encourage clients to contact whichever Fluid partner they'd usually reach out to if something worrying happens. Other than that, the response has been brilliant.

What's the point?
The point is that your career should make your life better. And we're hoping a few hours will make a big difference. I know Sarah will be out on her bike. Josh would head for a beer in the sun (if it's sunny). Jessie J would be flexing her culinary muscles. Me? I'd probably be at the local park with my little lad, Arlo. Fridays on the swings.