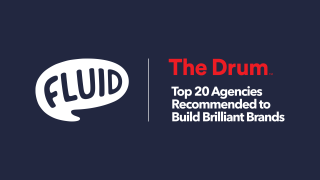 Everyone likes a good listicle. But 'like' can quickly turn to 'love' when you see your name sneak into the top 20. We should know, because that's exactly what's happened. For branding agencies. Nationally.
Not heard of The Drum? Well, it's a global media platform and the biggest marketing website in Europe.
Not heard of The Drum Recommends? Well, it's where businesses independently rate and review different creative agencies from around the country on an annual basis.
And it turns out we're up there with the best of them, for both B2B and B2C brand strategy. Read the full article here. 
Image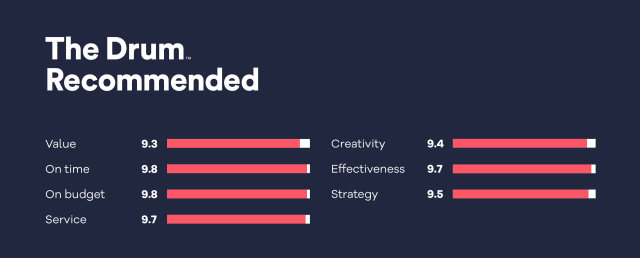 Here's some of the feedback our clients have given in The Drum Recommends client questionnaire:
I've been working with marketing agencies for over 20 years across both the UK and Europe. In that time I have worked in major blue chips, and independent businesses. Fluid are the best agency I have ever worked with - a really stellar outfit, with wonderful people. Their creativity is akin to a leading international firm, but their project management and service delivery really is a cut above.
Simon Brownbill, Hurst
We are so glad we started our relationship in January 2020, just before the pandemic hit. They supported us and helped us achieve our goals ready for when our industry started to emerge again. They helped us stay positive and focused in our way forward and delivered beyond our expectations. We see Fluid as part of our team of professionals. They understand and see our vision and share our passion, they really are a pleasure to work with and we know we have formed a long-term partnership.
Laura Stokes, Coach Hire Comparison.