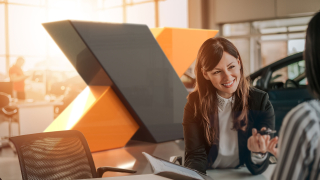 GardX is the automotive industry's only integrated partner for vehicle protection, insurance solutions and digital evolution. But it was the industry's best-kept secret.
After 20-years of fast-paced growth, GardX knew it needed to refocus its brand strategy and ignite a new era.
The brand was rebuilt from the ground up – realigning the brand into three pillars to differentiate GardX's vehicle protection, insurance and digital propositions, all operating under the Group umbrella. 
From brand manifesto and brand values, through to a complete refresh of the visual identity – Fluid helped GardX craft a brand that could operate on a global level, and adapt and evolve as fast as GardX does.
Ed and Carrie talk through the process in the video below...