Celebrating a
true
milestone moment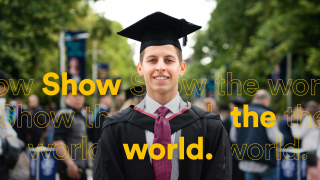 One of life's milestone moments
There are few days that last a lifetime. But your graduation is one of them. And the University of Nottingham's 2022 event was unlike any other graduation, as 26,000 students came together to celebrate degrees earned against all odds. Degrees earned during lockdown. Degrees earned digitally. Against the backdrop of a global pandemic and international crisis, as the world ground to a stop, the classes of 2020, 2021 and 2022 refused to give up.
Disciplines
Tone of voice
Creative campaigns
Graphic design
Animation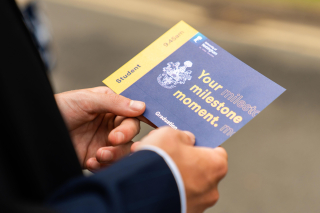 An optimistic and uplifting campaign
Tasked with the brief of creating an optimistic and uplifting campaign identity that would resonate equally with the graduates of 2020, 2021 and 2022, our graduation concept placed each person at the heart of the campaign, with a single rallying and uniting message. Now is your time. Working closely with the University's brand and marketing teams, we shaped a high-impact identity that would stand out both digitally and experientially.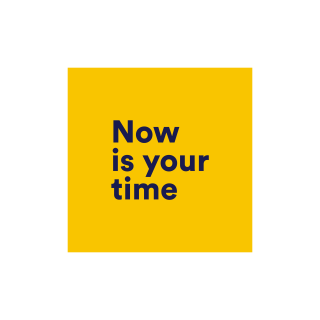 The whole team exemplify the strong people and relationships ethos of Fluid. Nothing is ever a chore and they genuinely want to

deliver the very best work

.

– Emma Hutchby, University of Nottingham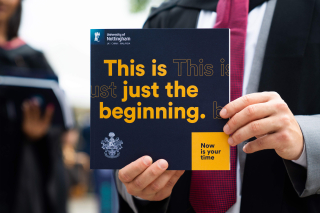 A fully integrated brand experience
From the initial campaign concept to the finishing touches of the campus takeover, our team worked as a single extension of the University, helping to create a seamless brand experience, in pixel, in print, and in person. The result is a project that we're extremely proud to have been part of, as the Fluid team helped to mark one of the most unique graduations in the history of one of the world's most respected and influential Universities.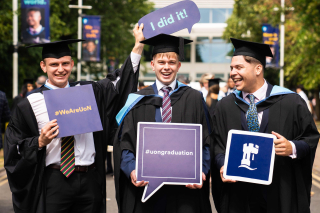 We've enjoyed working with the University of Nottingham for several years. But of all the projects we've completed together, our 2022 graduation campaign feels

particularly special

.

It's a rare chance to feel part of a real milestone moment for thousands of graduates and their families. And that's something every single member of our team is incredibly proud of.

– Carrie Gregory, Associate Partner