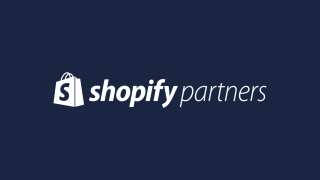 In today's digital world, a strong online presence is crucial for thriving businesses. That's where e-commerce platforms come into play, offering the tools and features needed to establish and manage successful online stores. And Shopify stands out as a game-changer...
According to recent statistics, Shopify powers over 1.7 million businesses in more than 175 countries. As an agency specialising in Shopify services, we are here to guide you through the remarkable benefits of choosing Shopify for your online business.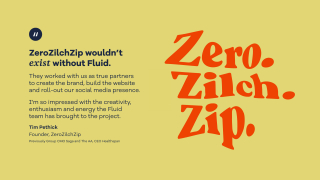 ABOVE: Visit the ZZZ e-commerce shop
Seamless setup and professional support
Setting up a successful online store requires expertise and attention to detail. By partnering with Fluid, you gain access to our team of Shopify experts who will handle every aspect of the setup and build process for you. We'll ensure that your Shopify store is tailored to your unique brand and product offerings, saving you time and allowing you to focus on what you do best—growing your business. Our dedicated support team will be by your side, providing timely assistance and addressing any concerns along the way.
Unleash your creativity with design flexibility
Your online store should reflect your brand's identity and captivate your target audience. Shopify empowers you with a wide range of visually stunning themes and templates to choose from, offering over 100 free and premium themes, and giving you the flexibility to create a captivating online store. Fluid will work closely with you to select the perfect design that aligns with your brand vision. We'll then customise the theme, incorporating your branding elements, and ensuring a seamless and engaging user experience. With Shopify, your online store will be visually striking and optimised to drive conversions.
Expand your reach with mobile commerce
In today's mobile-driven world, mobile commerce is more important than ever. Mobile e-commerce is projected to account for 73% of total e-commerce sales by 2021 (source: Statista). Shopify understands this and provides mobile-responsive themes that offer a seamless shopping experience on smartphones and tablets. With our agency's expertise, we'll ensure that your Shopify store is fully-optimised for mobile, capturing the attention of your mobile-savvy customers and boosting sales.
Turbocharge your sales with powerful marketing tools
Driving traffic to your online store and converting visitors into customers is crucial for your business's success. Shopify equips you with powerful marketing tools to achieve just that. According to Shopify, their merchants have generated over $319 billion in sales as of 2021. From customisable meta tags to SEO-friendly URLs and integrated social media sharing, Shopify makes it easy for your store to be discovered by search engines and potential customers. Fluid will leverage these marketing features, crafting effective strategies to attract and engage your target audience, ultimately boosting your sales and revenue.
Streamlined checkout and secure payments
A smooth and hassle-free checkout process is essential for a positive customer experience and higher conversion rates. According to Baymard Institute, the average cart abandonment rate is 69.57%. Shopify simplifies the checkout process with its integrated payment gateways, offering your customers a wide range of secure and trusted payment options. According to Shopify, their platform handles over 200 million checkouts annually. With Fluid's assistance, we'll ensure that your customers enjoy a seamless checkout experience, minimising cart abandonment and maximising your sales potential.
Scale your business with ease
As your business grows, scalability becomes a critical factor. According to a study conducted by Fit Small Business, 94% of Shopify merchants stated that scalability was an important factor in their decision to choose Shopify. With Shopify, you can rest assured that your online store will scale effortlessly. The platform handles all the technical aspects, including hosting, server maintenance, and security. Fluid Ideas will monitor and optimise your store's performance, ensuring it can handle increased traffic and sales volume. We'll support you every step of the way, ensuring that your Shopify store remains fast, reliable, and able to accommodate your business's expansion.
Businesses built on Shopify experienced a significant 50% increase in sales in 2019​ (source: Storeleads)​. On the other hand, WooCommerce is reported to have a growth rate of about 13-15% per quarter​. While it's important to consider these figures, it's also crucial to consider each business's unique needs and specifics. Both platforms have their own sets of advantages, and the choice between them may depend on factors such as ease of use, customisation options, and cost, among others. 
As a business seeking growth, you cannot overlook Shopify's substantial sales increase. However, if your preference is steady and consistent growth, WooCommerce's quarterly growth might be more appealing to you.
Expert guidance and ongoing support
When you choose Fluid for your Shopify journey, you gain a trusted partner committed to your success. We don't just build your store and walk away—we provide ongoing support and guidance. Our team of experts will be available to assist you with any questions or challenges you may encounter – whether you need help with updates, integrations, or expanding your store's functionality.
In conclusion
In the competitive world of e-commerce, choosing the right platform can make all the difference. While WooCommerce is a popular platform, powering over 23% of the top one million online stores worldwide, Shopify dominates among the top 10k online stores with a 19% share, while WooCommerce only holds 7%.  
With Shopify, you can enjoy a user-friendly interface, flexible design options, mobile commerce features, effective marketing tools, a simple checkout process, scalability, and ongoing support for your online store. Fluid can help you fully maximise the potential of Shopify, freeing you up to concentrate on growing your business while we handle the technical details. 
If you'd like to explore the potential of Shopify for your business, you can get in touch with Richard.
Still got questions? Take a look at our FAQs.